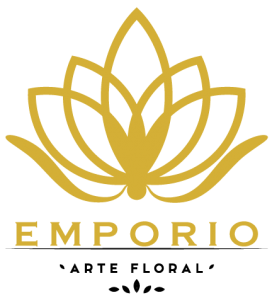 About us
At Emporio Arte Floral, we believe that each flower is perfect door to a journey of incredible feelings.
We are a family owned business that was founded in 2008 and our team has been formed to create & distribute the best flowers & floral designs in order to achieve the highest standards our clients deserve. We commit ourselves to always be at the vanguard & being one of the best flower shops in the region, we work very hard to conquer our market, day by day, making sure we are always better than we were yesterday.
We customize our floral design to fit every occasion. This being from a large gala event, to a small dinner. We specialize in weddings, anniversaries, birthday parties, vow renewals, you name it!
Our team has extensive knowledge in decorating interior & exterior design, this ranging from ballrooms, chapels, beaches, houses, restaurants and any other venue of your choice.  You will discover that we have a wide variety of original & unique ideas, customizing your event to create a balance between natural beauty and elegance, which is what we do best.
All we need is a starting point to create the best experience of your life!
Our main goal is to create experiences for our customers, offering the best quality and service in the market, which is what characterizes us. We are involved in the maximum of each detail, which differentiates us from other companies.
We are always keeping our values as our main priority, to make sure we offer our clients the best treatment they deserve.
Our punctuality, respect for others, the quality of our inputs and empathy we give, are values in which we work every day to be better.
To maintain being one of the best flower companies in the Los Cabo area, is our main goal. We know it is hard, but at Emporio we work with our hearts to make sure you do not only leave with a memory, but with one of the best experiences of your lives.
Office: (624) 688-1254
Office 2: (624) 143-5604
USA:  (407) 979-4323
Email: premium@emporioartefloral.com
Address: Miguel Hidalgo S/N Col. Centro, Cabo San Lucas B.C.S. México. 
Share your experience with us